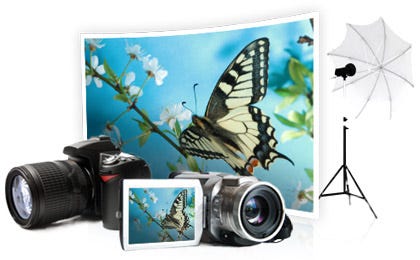 Get to know Adorama!
So much more than just a camera store, we offer anything you can imagine to help capture, enjoy and share life's moments. We are located in the Flatiron District of New York City in the heart of the NYC Art District. We are proud to have many professional photographers on our staff helping to ensure the best possible experience for all customers that walk in, call in, or click in.
Adorama is proud to have been singled out as one of the top five electronics retailers by Consumer Reports, acknowledged as "Best of the Web" by Forbes.com, named to the Internet Retailers Top 100, and is the official Electronics Retailer of the New York Giants.
As our company continues to grow we are seeking to fill several positions in various departments.
Adorama is a wonderful place to work. A competitive compensation package combines with our positive work environment to make Adorama an ideal choice for you to pursue your career advancement. Our friendly and personable employees will make you feel comfortable and give you a sense of belonging from day one.
For more information, feel free to contact hr@adorama.com.
Equal access to programs, services and employment is available to all persons. Those applicants requiring a reasonable accomodation to the application and/or interview process should notify a representative of the Human Resources Department. We are an equal opportunity employer.